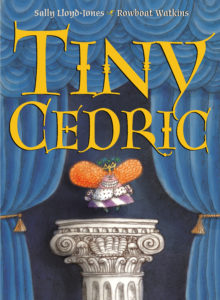 Meet Tiny Cedric, King ME the First.
He's banished anyone taller than him from his palace. Which is everyone, basically.
The only ones left are the babies. And now they're in charge of the Royal Duties!
How will Cedric manage—especially now that he must kiss boo-boos and read bedtime stories?
Will he become a kinder, gentler, BIGGER king?
A "comic gem" with a "message of self-love and human connection." –Publishers Weekly, Starred Review ★
This original story will have readers cackling… An essential purchase." –School Library Journal, Starred Review ★
…positively brim[s] with humor." –The Wall Street Journal
A valuable message about isolation and community, delightfully delivered." –KIRKUS
The fairy tale is well constructed and smartly told, with hidden jokes and layers to appreciate." –BOOKLIST
The overall message of general fairness and mutual respect, delivered through humor and whimsy, remains timeless" –The Horn Book
"Readers' first look at King Cedric is a comic gem: though his curly red hair fills substantial horizontal space, the howling pink-skinned grump is almost swallowed up by the elaborate Regency sofa on which he sits. And it quickly becomes clear that the monarch is gigantically insecure about his "tiny" stature. He banishes anyone taller than him from the palace, then builds a brick wall to avoid seeing "someone big!" But the diminutive king neglects an important detail: his servants have also been banished, and it turns out that his only remaining subjects—all babies—are simply no help at all. When Cedric enlists one of them to be Royal Dresser, she "just kept undressing herself," writes Lloyd-Jones (Look! I Wrote a Book! [And You Can Too!]), as Watkins (Mabel: A Mermaid Fable) shows a brown-skinned tot gleefully running away in her birthday suit. Forced into a caretaking role, Cedric slowly softens; eventually, he welcomes his subjects back and happily spends the rest of his days playing with his charges, even when they grow taller than he is. The creators don't draw a line under their message of self-love and human connection—that work is capably done by the title's elegantly exaggerated mixed-media illustrations and the sight of a powerful leader squirming under the weight of his own foolishness. Ages 4–8. Author's agent: Elizabeth Harding, Curtis Brown. Illustrator's agent: Rosemary Stimola, Stimola Literary. (Feb.)"–Publishers Weekly, Starred Review
"There are many age groups who will adore this story, adults among them, but for typical first-grade absurdity, Tiny Cedric wins. This is the tale of a tiny, tiny king, who banishes anyone taller than he is from the palace, and that's everyone. Only babies are left behind, and, as Cedric quickly learns, babies are always the boss. He tries to have a meeting, "But the baby presiding over meetings fell asleep in her porridge. The Royal Librarian kept eating the books. The Royal Scribe only knew scribbling. The Royal Dresser just kept undressing herself. And the Royal Taster ate everything. It wasn't satisfactory." The deadpan narration will have children shrieking as Cedric, despite fun house mirrors that make him appear taller than he is, discovers that ruling isn't all it's cracked up to be. With so many details to pore over on hilarious spreads of royal havoc, readers may not immediately notice that the tiny king becomes servant to the babies, and copes by ordering parents back to the building. They arrive, but it's too late. The king has taken to cuddling, and is too busy tending children to notice that they grow up and tower over him.
VERDICT: This original story will have readers cackling through diaper wars, milk and cookies, and the reformation of the grouchiest character since the Grinch. An essential purchase. "–School Library Journal, Starred Review
"Tiny tyrants are re­li­able fig­ures of fun and moral in­struc­tion. There's the swole-headed monarch of Chris Van Dusen's 'King Hugo's Huge Ego,' the youth­ful despot of Marla Frazee's 'The Boss Baby,' and, now, the car­rot-topped, er­mine-cloaked pro­tag­o­nist of 'Tiny Cedric.' Writ­ten by Sally Lloyd-Jones and il­lus­trated by Row­boat Watkins, this com­i­cal pic­ture book re­lates the drama of a pride­ful ruler who ban­ishes every­one taller than him­self from his re­gal en­vi­rons. The first morn­ing, when no do­mes­tic ap­pears with break­fast, Tiny Cedric has a re­al­iza­tion: 'The only peo­ple left in the cas­tle were the ba­bies.' What fol­lows is a se­quence of funny vi­gnettes, for ba­bies may be win­some but they make ter­ri­ble ser­vants. Tiny Cedric finds him­self hav­ing to pitch in and, in­deed, to look af­ter the ba­bies, and he be­comes a much hap­pier fel­low for it. There are lots of lit­tle de­tails for read­ers ages 4-8 to rel­ish in Mr. Watkins's il­lus­tra­tions, which, with their af­fec­tion­ate soft­ness of line and color, pos­i­tively brim with hu­mor."–The Wall Street Journal
"The world's smallest king is obsessed with his short…comings. King Cedric, "ME the First," doesn't like being small. "At all." He needs a ladder to climb up to his loveseat, in which he looks ludicrously diminutive. He loves to sail aloft in his hot air balloon because everyone below him looks so teeny. Special mirrors in the palace make him appear quite tall. Cedric issues a proclamation that no one in the kingdom can be taller than he is. This leads to a mass exodus; Cedric wakes up one morning to find his castle filled with the only people smaller than him…babies! They can't perform any of the Royal Duties; they cry for milk and cookies; and they climb onto everything. Without really noticing it, Cedric does his best to take care of them, exhausting himself in the process. Another proclamation brings all the parents back. As the babies (depicted as racially diverse) grow up, Cedric doesn't notice that they are getting taller than him; he's having too much fun. Lloyd-Jones' understated drollery works hand in hand with Watkins' abundant mischief. Cedric presents White; he has the build of a small brick, and his hair consists of two orange wings, like Larry from the Three Stooges. The castle looks something like an upside-down wedding cake, with several turrets shooting skyward from the top, lopsided layer. (This book was reviewed digitally.) A valuable message about isolation and community, delightfully delivered."–KIRKUS
"Cedric, King ME the First, is a tiny king who detests his diminutive size so much that he passes a decree banishing everyone taller than him from the kingdom—which only leaves babies to do the royal jobs. Now the royal scribe only scribbles, the royal librarian chews the books, and the royal dresser keeps running around naked. Eventually, King Cedric has no choice but to care for the babies himself, and soon he begins to like them so much that he doesn't mind when they grow taller than him. Watkins' illustrations are 10 chuckles per page and have an off-kilter oddity to them that amplifies the story's quirky humor. The fairy tale is well constructed and smartly told, with hidden jokes and layers to appreciate. Although its ending is perhaps a bit abrupt, the message is nonetheless positive, and the journey is a pleasure. Who wouldn't delight in a tiny man taking daily hot-air balloon rides solely to look down from the sky and laugh at how teeny the world is below him?" — Becca Worthington –Booklist
Awards for Tiny Cedric
The Story Behind the Story
People often ask writers where they get their ideas. I got this one in 2015 on the shortest street with the longest name…
[Read More]
More Books You Will Love
Today is for You
Hooray for today! A celebration of the promise every day brings.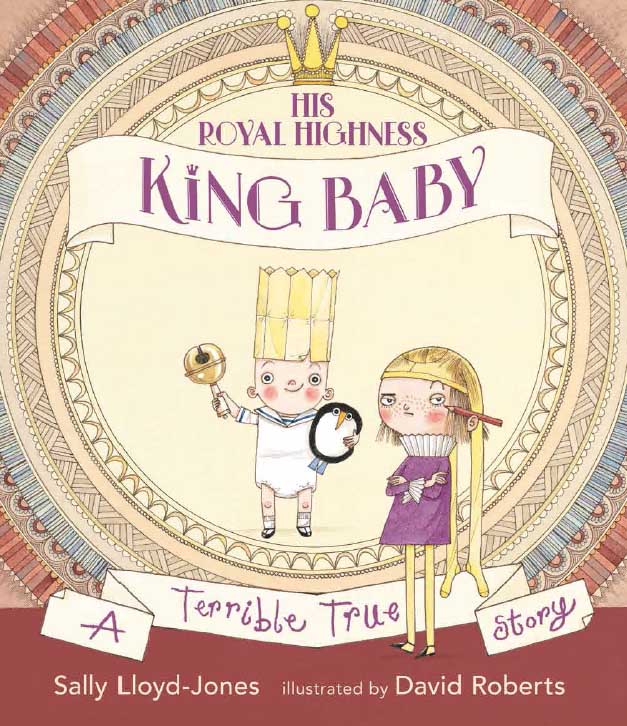 His Royal Highness, King Baby
Adjusting to life with a new baby can be hard for the older sibling. This hilarious story will help.
How to Be a Baby, By Me, The Big Sister
Hilarious "guide" to the behavior of babies by an older sibling (aka the 6 year-old baby expert).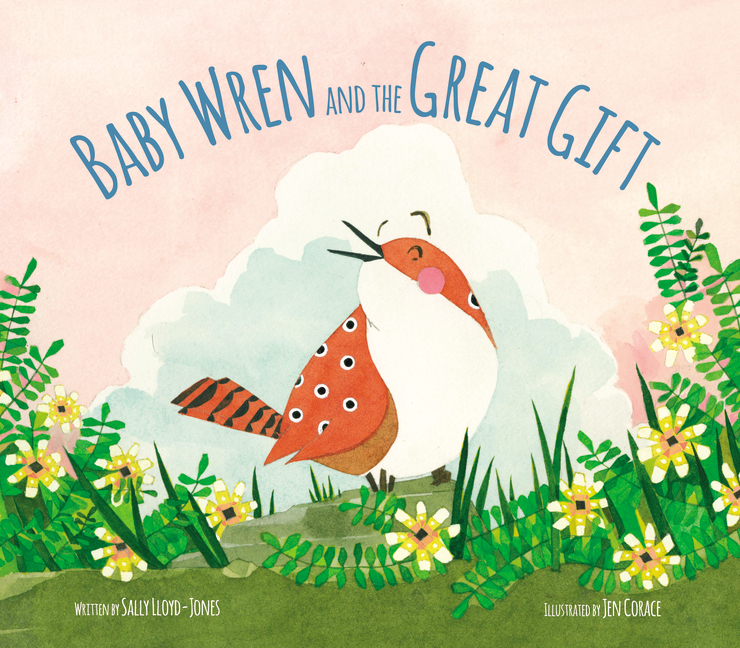 Baby Wren and the Great Gift
Because each little one is special.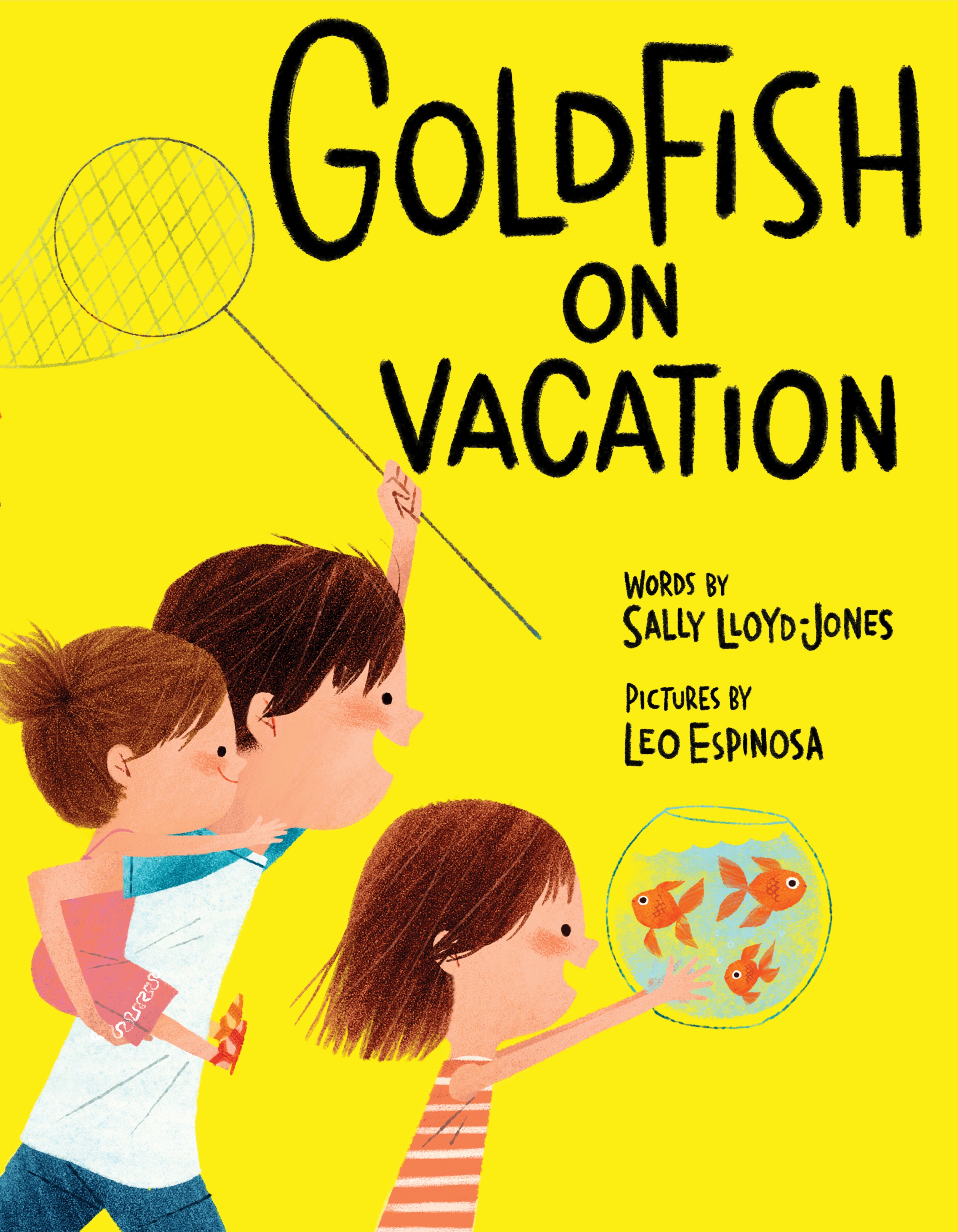 Goldfish on Vacation
Looking for a fun story to spark the imagination? Watch a dreary summer in the city turn into the best summer ever!
The Ultimate Guide to Grandmas and Grandpas!
A very funny "instruction manual" for children on the care of grandparents
Poor Doreen: A Fishy Tale
The story of a traveling fish and her unlikely and hilarious journey upstream.
Just Because You're Mine
A celebration of a parent's unconditional love for a child.