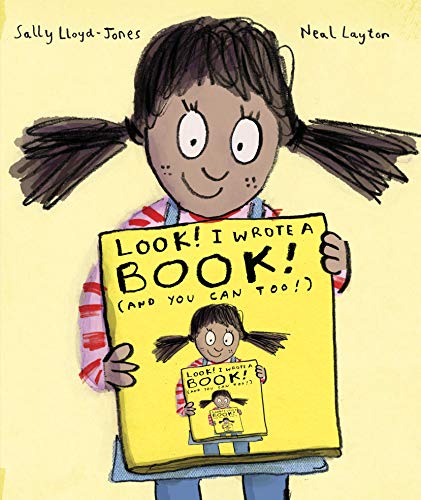 Want to write a book? Well, the spunky, know-it-all narrator of this side-splitting story can tell you just how to do it. She walks readers through the whole process, from deciding what to write about (like dump trucks or The Olden Days) to writing a story that doesn't put everyone to sleep and getting people to buy your book (tips: be nice, give them cookies, and if all else fails, tie them to a chair).
Packed with bestselling author Lloyd-Jones's signature wit and charm, this picture book, with whimsical illustrations by beloved illustrator Neal Layton, delivers an outrageously silly story that is sure to have young readers–and writers!–howling with laughter.
From a New York Times bestselling author and an award-winning illustrator comes an utterly hilarious step-by-step guide to writing a book, as told by a child "author."

Free Download!
Awards for Look! I Wrote a Book!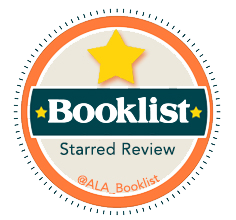 Reviews
The joys of creativity, exchanging ideas, and sharing stories are explored with accuracy and humor." –Booklist Starred Review 
A story-telling anatomy lesson masquerading as giddy fun" –The Wall Street Journal
Filled with practical advice, this story will have young readers laughing and learning about the process of creating their own book. " –School Library Journal
What at first may look like tongue-in-cheek metatextuality turns out to be a lively guide for youngsters with authorial dreams" –Bulletin Review
In this hilarious, metafictional how-to guide, a girl walks aspiring authors through the basics of book creation, going from the idea stage all the way into marketing the finished product. By showing both good and comically bad approaches, the child narrator matter-of-factly presents her different attempts at writing the perfect book, while offering a primer on publishing that will both entertain and educate. "You probably should have words AND pictures in your book. If you have NO words, some people might not know what's happening and say, 'I don't get it.' And if you don't even have one picture, then it might send everyone to sleep." The joys of creativity, exchanging ideas, and sharing stories are explored with accuracy and humor. Chuckle-worthy asides are peppered throughout in speech and thought bubbles, which are seamlessly integrated into the artwork. Layton's cartoony style and loose line work—reminiscent of Jules Feiffer—are the perfect match for Lloyd-Jones' tongue-in-cheek text. A bright, primary-colored palette and wide-eyed, slightly exaggerated facial expressions add an extra layer of fun. A diverse cast of family members, neighbors, and adoring fans are featured on every page. This master class on storytelling, which includes tidbits on plotting, pacing, and even writers' groups, is an excellent choice for literacy classrooms, library visits, and creative writing prompts. — Booklist Starred Review

Sally Lloyd-Jones, another Englishwoman, offers education and inspiration to young writers in "Look! I Wrote a Book! (And You Can, Too!)" (Schwartz + Wade, 38 pages, $17.99),  a story-telling anatomy lesson masquerading as giddy fun. To write a book, the author explains, "you need a Good Idea" and to know something of your subject. You need to imagine your reader, and tailor your work accordingly: "If you're writing a bedtime book for babies, you can't have scary monsters inside or they will be screaming and not sleeping," Ms. Lloyd-Jones points out. "Plus you can't use big words like fragile or hilarious because they won't understand. You have to use only small ones like blocks or bug." Wild comic illustrations by Neal Layton and various styles and sizes of typeface amp up the excitement of this charmer for children ages 4-8. — The Wall Street Journal
How do you write a book? This hilarious title shares exactly how to create one with step-by-step instructions. Filled with practical advice, this story will have young readers laughing and learning about the process of creating their own book. The main character, a young author, describes the writing process from beginning to end, everything from how to come up with a good idea, how to write a beginning and ending, and even how to sell your book. When giving a story example of a father who has lost his children, the narrator shares two different ending options: "Suddenly he found them. They were hiding in the closest. He was very happy. The End./If you want people to cry, you write a sad ending: Unfortunately, he didn't ever find them. He was very disappointed." The mixed-media illustrations are a perfect match for this story line and will give readers additional details to examine. VERDICT: A fun and practical how-to that will find success in both public and school library shelves. – School Library Journal

What at first may look like tongue-in-cheek metatextuality turns out to be a lively guide for youngsters with authorial dreams. Lloyd-Jones suggests authors should know what they're talking about ("If you are writing a book about dinosaurs but you don't know any good dinosaur names . . . no one will believe anything you say") and know their audience, throws in some tips about titling, and gives some great information about plot elements; then there are encouragingly achievable options for cover design and even puff quotes. While adults will definitely appreciate some of the humor (the page about how to make people buy your book, for instance), it's still pitched within the young readership's zone. Layton's vigorously scrawled childlike linework is tempered with touches of photocollage and digital color in the mixed-media art. Consequently, the produced books look believably amateurish and attainable while cunningly blending in with the style of the real published book, underplaying their differences. This will therefore be a giggleworthy preparation for an author visit or a intro to a project, perhaps in conjunction with Pietromarchi's The Book Book (BCCB 2/08); be sure readers note the continuation of the jokes on endpapers and covers.  — Bulletin Review

More Books You Will Love