A Bible you can hug! In this soft and cuddly book, little ones will find a collection of ten favorite Bible stories in rhyme, filled with comforting truths… For the tiniest of tiny tots, here's a cuddly Bible filled with simple truths and great promises.
Baby's Hug-A-Bible introduces little ones to favorite Bible stories in rhyme—and to God's great love for them.
And now Sally's poems have been put to music in Rain for Roots!
…both simple and theologically strong… places the focus clearly on God's work and not what biblical heroes did or how we ought to behave. It was God who took care of baby Moses, God who helped David fight the giant, and God who will help a little child like you." –Robert J. Keeley, The Banner
Like The Jesus Storybook Bible, this record keeps the spotlight on God through each narrative." –Sara Groves
More Books You Will Love
Tiny Bear's Bible (Pink)
A warm, fuzzy reminder of how God loves his children—in a format that kids can cuddle.
View
Rain For Roots: big stories for little ones
Sally's poems have been put to music!
View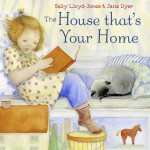 The House That's Your Home
You are safe. You are loved. You are home.
View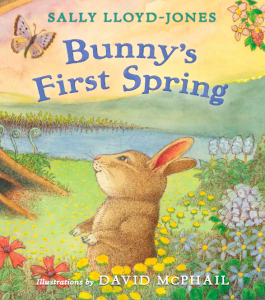 Bunny's First Spring
A Bunny discovers Hope is at the heart of things.
View