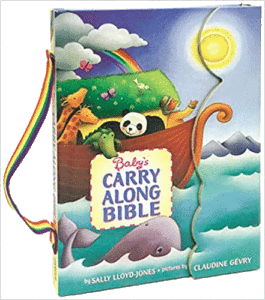 A perfect Bible for little ones on the go by the bestselling author of The Jesus Storybook Bible, Sally Lloyd-Jones.
It's a Bible you can carry! In this nifty carry-along board book, little ones will find a collection of ten favorite Bible stories in rhyme, filled with comforting truths told through scripture. Keep God's word close to your baby's heart in this perfect package.
And don't forget to check out the cuddly companion book, Baby's Hug-a-Bible, and the children's album, Rain for Roots: Big Stories for Little Ones, a collection of poems from these books set to music! Combine all three to make a great gift!
Other Books You Will Love
Baby's Hug-A-Bible
For the tiniest of tiny tots, a cuddly Bible filled with simple truths and great promises.
Rain for Roots: Big Stories for Little Ones
Sally's poems have been put to music!
Tiny Bear's Bible
A warm, fuzzy reminder of how God loves his children—in a format that kids can cuddle.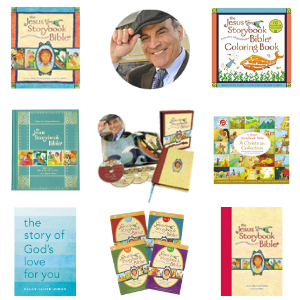 Jesus Storybook Bible Collection
Companion titles to The Jesus Storybook Bible including Deluxe & Foreign Language Editions, Coloring Book & Curriculum, DVDs and more…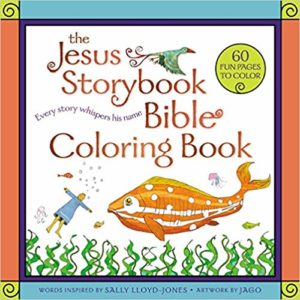 The Jesus Storybook Bible Coloring Book
Over 60 pages of coloring fun from The Jesus Storybook Bible