Our days are feeling dark, but that doesn't stop the fact that spring is finally here. Here are some books to raise your spirits as we welcome spring.
The Little Island by Margaret Wise Brown, illustrated by Leonard Weisgard
Winner of the 1947 Caldecott Medal, this beautifully moving story centers around a little island in the midst of the wide ocean, and the curious kitten who comes to visit. As the seasons pass, the island and the creatures who call it home witness an ever-changing array of sights, smells, and sounds – proving that, no matter how small, we are all an important part of the world.
The Golden Egg Book by Margaret Wise Brown, illustrated by Leonard Weisgard
A curious bunny just can't rest until he discovers what's inside an egg. (And for me the classics just can't go wrong!)
Bunny's First Spring by Sally Lloyd-Jones, illustrated by David McPhail
A bunny frets as the world turns cold and hard, but as winter turns to spring he discovers hope is at the heart of things. I had to include this one– it's the inspiration for this post, after all! "This seasonal story will have broad appeal for preschool teachers as well as young children and their parents." – School Library Journal
The Happy Day by Ruth Krauss, illustrated by Marc Simont
This Caldecott Honor book is another classic. Snow is falling. All the animals are fast asleep in their animal homes. They awake. They open their eyes. They sniff. They run. What will they find?
If you've been around here a bit you know what I say: Being simple isn't simple. I love Taro's work.
Eric Carle's classic story of the life cycle of a flower is told through the adventures of a tiny seed. This mini-book includes a piece of detachable seed-embedded paper housed on the inside front cover. Readers can plant the entire piece of paper and watch as their very own tiny seeds grow into beautiful wildflowers.
The country bunny attains the exalted position of Easter Bunny in spite of her responsibilities as the mother of twenty-one children. "It is difficult to believe that this very modern feminist tale was originally written in 1939. A gem of a fantasy in which kindness and cleverness win out over size and brawn."–Learning Magazine
The illustrations by Jen Corace in this book just exclaim spring to me and make it a perfect addition to any Easter basket or library. "Baby Wren and the Great Gift is a lovely way to both share the joys of the natural world with young children and also talk about how each person is unique." –BookPage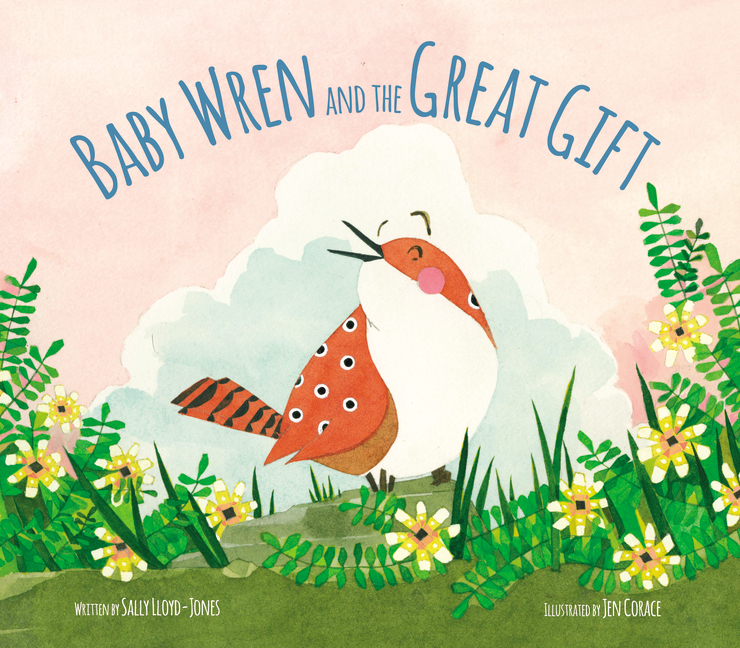 All of Kevin Henkes's characters and stories are so lovable and memorable that they make for many repeat reads. This little set celebrates five holidays (and their treats!)– perfect for the Easter basket and great for enjoying year round.
Brimming with gorgeous artwork from New York Times bestselling author and artist Katie Daisy, this fresh-as-a-daisy guided journal features thoughtful prompts to encourage engagement with the natural world. From bird-spotting advice to camping checklists, each exercise is executed in the artist's lovely signature style.
We Are the Gardeners by Joanna Gaines and kids, illustrated by Julianna Swaney
Join the Gaines family as they chronicle the adventures of starting their own family garden and teach you the things they learned along the way.
In this beautiful story translated from beloved Japanese author Kazuo Iwamura, squirrels find themselves on an adventure as they discover the changes spring brings to their forest.
Flower Garden by Eve Bunting, illustrated by Kathryn Hewitt
Rhyming text and lifelike illustrations bring this beautiful story to life, following a girl and her father who create a beautiful window box as a special gift.
And Then It's Spring by Julie Fogliano,  illustrated by Erin E. Stead
This multiple-award winning book features a boy who has had enough of winter (haven't we all?). He and his dog plant a garden, and readers get to watch the hopefulness of spring unfold.
April showers are here, and this little girl goes out to explore who likes rain and who doesn't. The fish and the frogs are happy, but what about the cats and the dogs? Find out in this playful, happy story.
The Listening Walk by Paul Showers, illustrated by Aliki
If you follow me on Instagram, you know I like to pay attention to the wonders all around me and capture them in photographs. This book encourages us all to take notice of the wonderful world and surprising sounds around us.
Bonus: Easter Basket Picks
An excerpt from The Jesus Storybook Bible in a board book format for little hands, it's the perfect Easter gift for your littlest loves.
Baby's Carry Along Bible by Sally Lloyd-Jones, illustrated by Claudine Gevry
A perfect Bible for little ones on the go. A Bible you can carry with you always!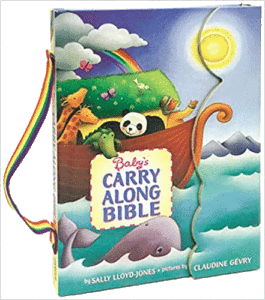 Such a fun Easter basket filler. With over 60 pages of coloring fun, children will love creating their own Jesus Storybook Bible art.